Urge the House of Representatives to Support Essential Workers
Let your House representative know how important the essential workers of the grain milling industry are to the food supply chain.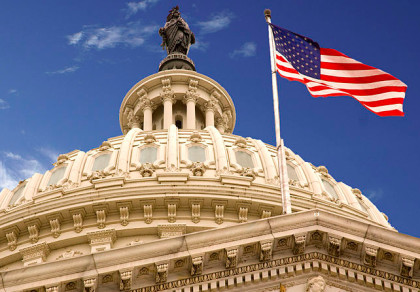 On May 12, Representatives Glenn 'GT' Thompson (R-PA-15) and Dwight Evans (D-PA-03) introduced the Assistance and Gratitude for Coronavirus Heroes in Agribusiness who are Invaluable to the Nation (AG CHAIN) Act (H.R.6841). This bill would provide a federal tax holiday and payroll tax exemption for all food and agriculture essential employees, as defined by the recent Department of Homeland Security guidance, who earn less than $75,000 annually. The provisions in the bill would take place from February 15, 2020 through June 15, 2020, with discretion provided to the Treasury to extend these benefits for up to 3 months.
As you know, grain millers are a critical component of the nation's food supply network. As essential workers during these unprecedented times, those who work in the mill and/or support milling operations have selflessly dedicated themselves to making sure that Americans are able to put food on the table to feed their families. While the Centers for Disease Control and Prevention (CDC) has recommended that Americans stay home during this crisis, this is simply not an option for those on the frontlines in the milling industry.

NAMA recognizes that many of our milling companies are already providing additional incentives to their essential workers during the global coronavirus pandemic. However, the AG Chain Act will further incentivize our essential employees across the food chain for their sacrifices during this crisis. Asking your members of Congress to support the AG CHAIN Act is a great way for us all to say thank you.

Make your gratitude known by sending a letter to your House representative to cosponsor the AG CHAIN Act (H.R.6841).

First, Enter Your Zip Code