Urge Congress to Support Essential Businesses Feeding America During the Global Pandemic
Let your elected officials know how important it is to protect businesses who have taken necessary precautions to protect employees and customers while serving the country during this crisis.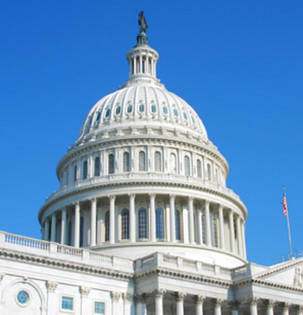 On July 27, Senator John Cornyn (R-TX) introduced the Safeguarding America's Frontline Employees To Offer Work Opportunities Required to Kickstart the economy (SAFE TO WORK) Act (S.4317). This legislation establishes temporary rules for specific types of coronavirus-related claims designed to facilitate and foster a prudent reopening of our businesses, schools, colleges and universities, religious, philanthropic and other nonprofit institutions, and local government agencies, while also ensuring that those who contract coronavirus because of the gross negligence of others can recover for their injuries. It also protects health care providers from coronavirus-based claims, grants temporary labor and employment law protections, and clarifies already-existing products-liability protections.
As you know, grain millers are a critical component of the nation's food supply network. As such, millers have remained operational throughout the pandemic, taking great lengths to ensure the safety of our workers. America's mills have taken responsible steps to mitigate the spread of the virus and should not be penalized simply because they are operating.
Let your members of Congress know today how important liability protection is to your business during this unprecedented crisis.

First, Enter Your Zip Code